Why a Good Pencil Grip is so Important
As an occupational therapist, I cringe when I see a child being encouraged to learn to write before they have developed a proper pencil grip.
The more a child writes with a bad grip, the more bad habits they can develop that are hard to break, maybe even impossible. Habits, both good and bad, developed in childhood can stick with you for the rest of your life. The good news is that if your child is young there are lots of things you can do to help your child build the muscles needed to have a good grip.
Today we will start with a common concern for young children: What if your child still holds their crayon or pencil in a fist grip? This means that no fingertips are yet on the pencil and the child doesn't have the finger coordination and strength for coloring or writing. Your child needs to work on developing a grasp that uses the tips of their fingers. One way to work on this is with Rock Crayons.
Rock Crayons force a change in grip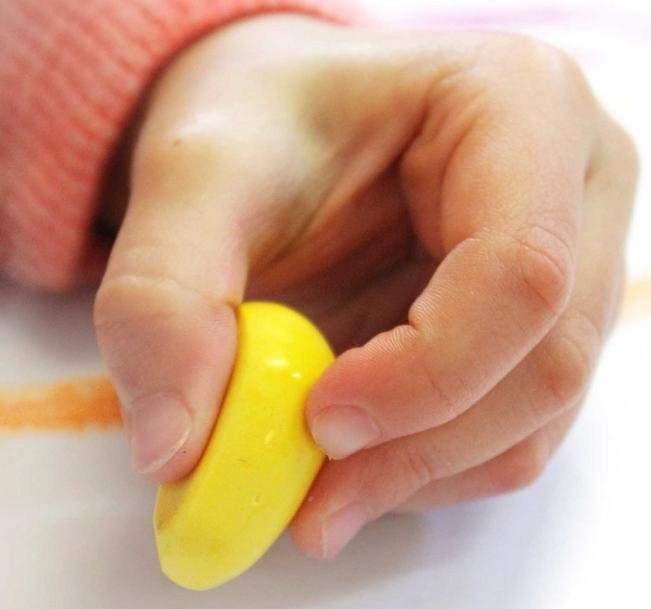 Rock Crayons do not have enough room for the child to use their whole hand. They have to use some combination of their thumb and fingertips to hold them. Don't worry if their grip is still odd. This tool is helping them gain the muscles they will need for a proper grip later. And because you aren't using a regular pencil, they won't develop hard-to-break habits. Once they move on from these crayons to coloring with regular ones, their grip will naturally have to change to accommodate the different shape.
Rock Crayons are very small, so a child can't hold them in a fist very well at all. They are unique and interesting when compared to the typical shapes of all the other pencils, crayons, and markers your child has likely encountered. When something is unique, it makes children more likely to want to play with it. So, when using these, children who are reluctant to color or draw may work much longer than usual. You can engage them even longer by creating different ways to use the new crayons.
Things to do with Rock Crayons
Coloring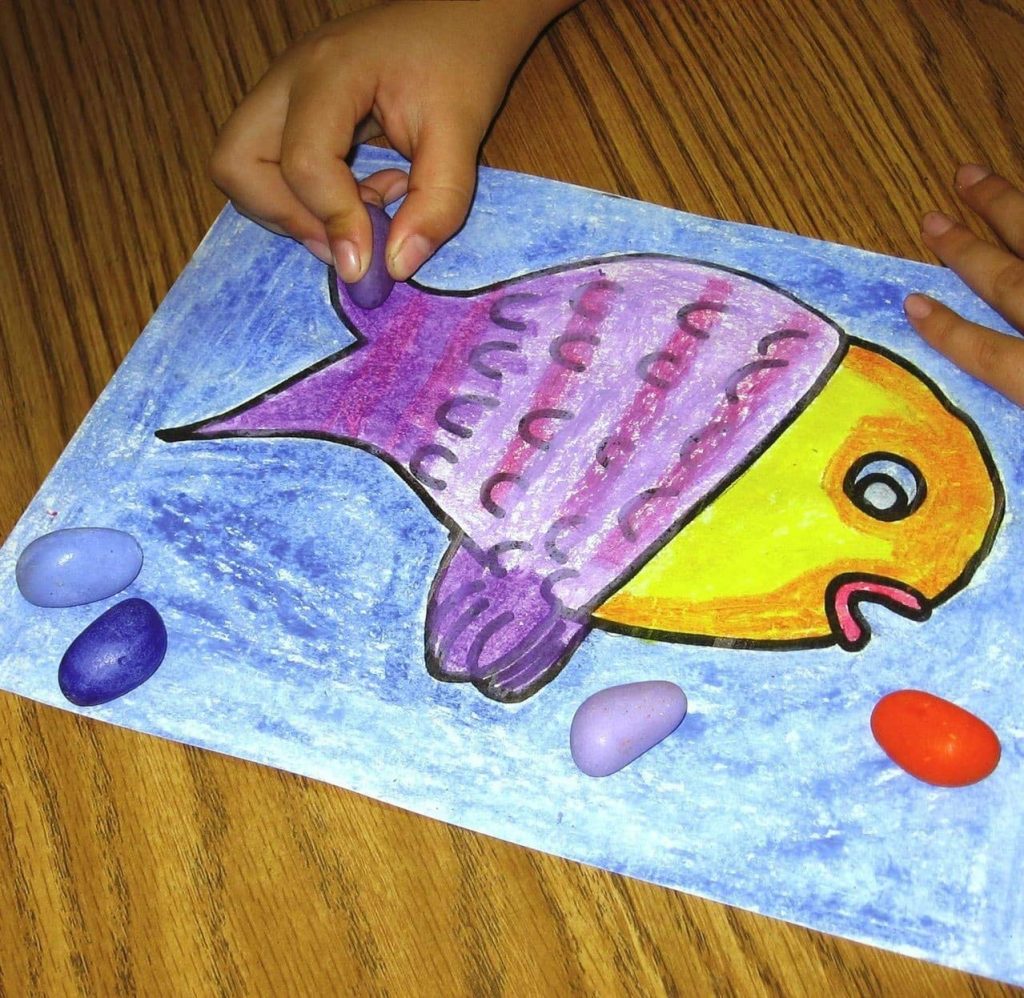 Give your child a coloring book or page of something they love and praise their efforts. If your child's grip is very weak, they may need to work for several short sessions to color the character. Do not worry if they cannot stay inside the lines or they color things "wrong". They are making art and developing skills. Children work more when you praise them and their efforts instead of correcting them.
Introduce your child to mazes.
Working mazes with the rock crayons will also strengthen their visual perceptual skills and fine motor control. Cheer them on when they make it to the end of the maze. This maze book by Kumon is easy, and the lanes are wide enough for rock crayons.
Rock crayons are also great for making rubbings.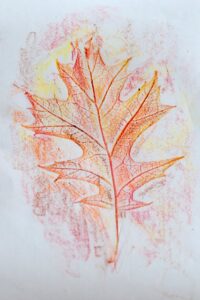 Rubbings are made by placing anything with texture under the paper, and then rubbing the crayon across the paper. While leaf rubbings are a popular fall activity, your child can attempt to make rubbings of furniture in the house, kitchen items (like a cheese grater), or any item with a unique texture such as a basket or guitar strings. You may need to help hold the paper in place while they rub the crayon across it.
A few minutes a day is all it takes!
Remember that these activities are a workout for small muscles. Working just a couple of minutes a day will help your child develop the muscle control they need to have before learning to write.

P.S. Here are the links to the rock crayons and other items I've recommended today.
** Our business does receive a small percentage of sales made through links on this page to Amazon as part of the Amazon Affiliates program and through links to Bookshop as part of the Bookshop Affiliates program. If you chose to purchase through one of these links, please know that we appreciate it. Thank you!